Fleet investments highlighted by Fleet Focus magazine
Date Added 27.08.2020
We were delighted to be featured in the latest edition of 'Fleet Focus' magazine as reporter Paul Argent reported on our latest Hitachi 13t, 8t & 5t Excavator additions: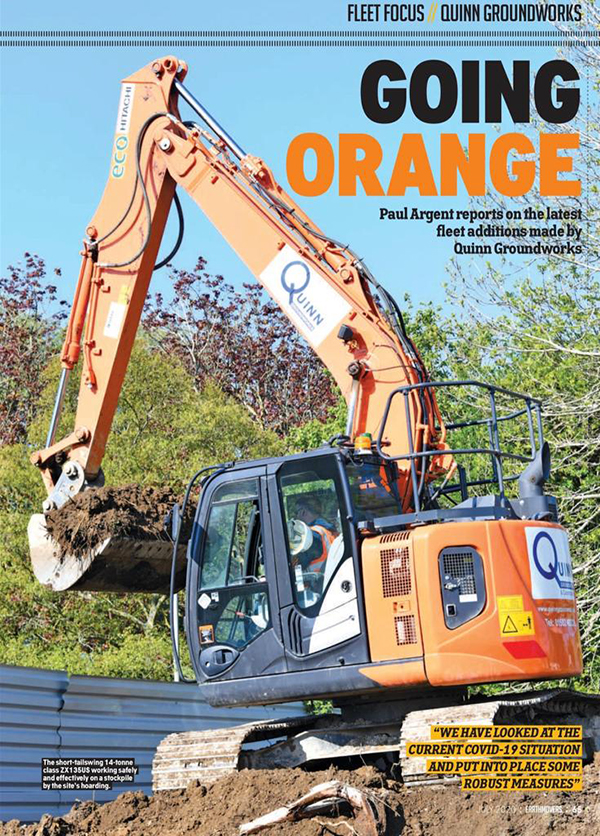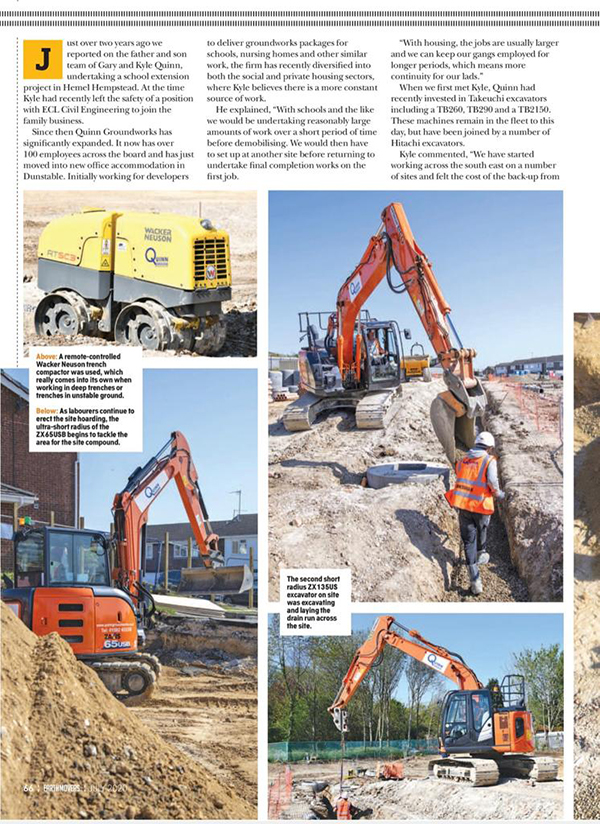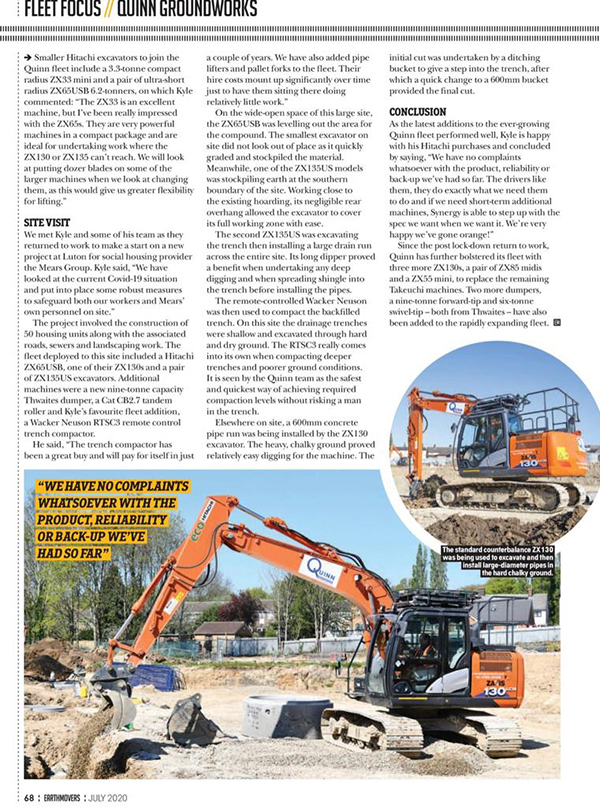 ---
New contracts awarded
Date Added 25.08.2020
We are pleased to announce that we have been awarded significant new contracts in in Harlow, Hoddesdon & Radlett.
---
New Hitachi 13t, 8t & 5t Excavators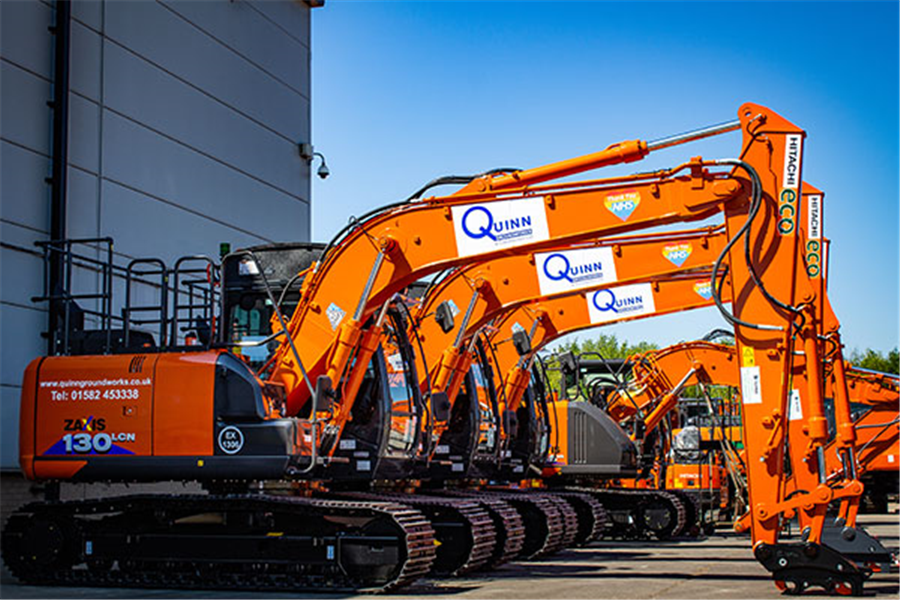 Date Added 23.07.2020
We are really pleased to announce the recent purchase of Hitachi 13t, 8t & 5t Excavators to join the growing fleet.
Thank you to Hitachi for great service.
---
Commencement of works at Luton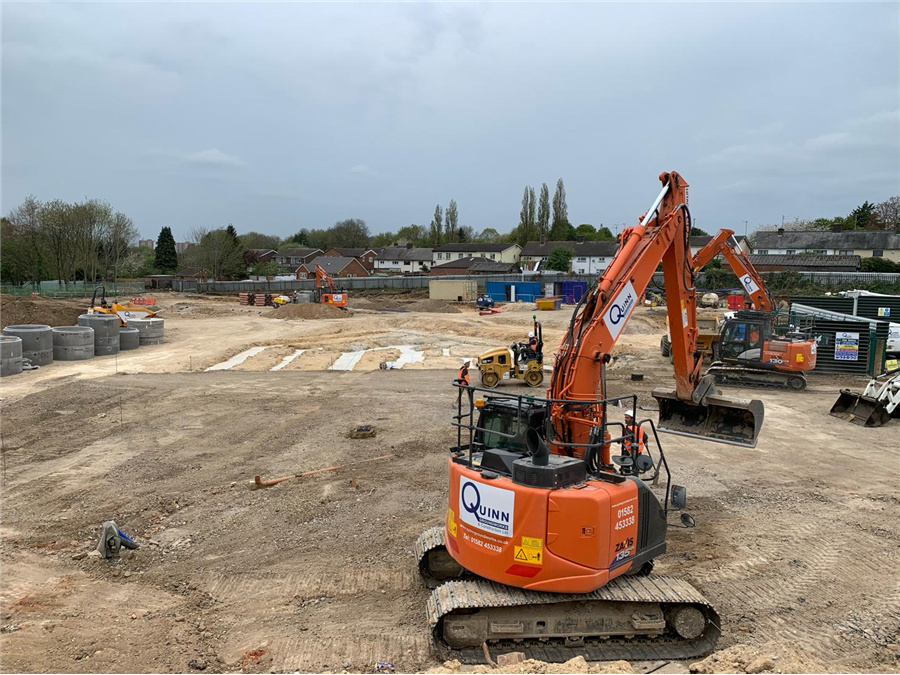 Date Added 29.04.2020
We have commenced works at our Luton contract this week with infrastructure and the compound being installed.
We have ensured this week and going forward that we have keep to the social distancing measures including regular hand and surface cleaning is carried out and small gangs of operatives are working in different areas to limit the interface with other operatives, so far it has worked and are ensuring the parameters are strict for the safety of all involved.
---
We've achieved Gold Membership with Construction Line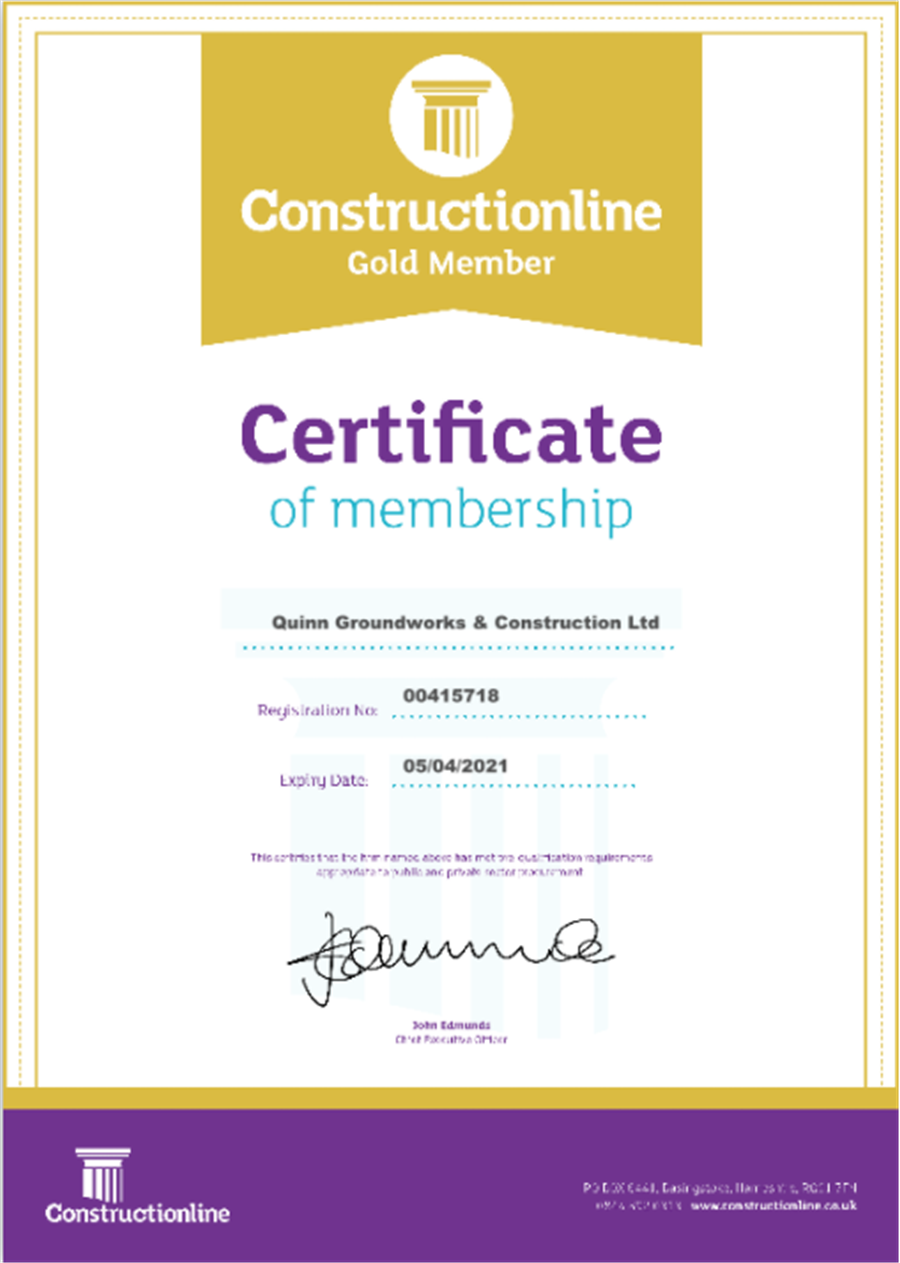 Date Added 06.04.2020
Going for GOLD, Quinn Groundwork's & Construction Limited are pleased to announce we have been certified as Gold within Construction Line.
---