Introduction
Since incorporation in 2017, Quinn Groundworks & Construction Limited have established a large and varied client base during a period of rapid growth within the construction industry.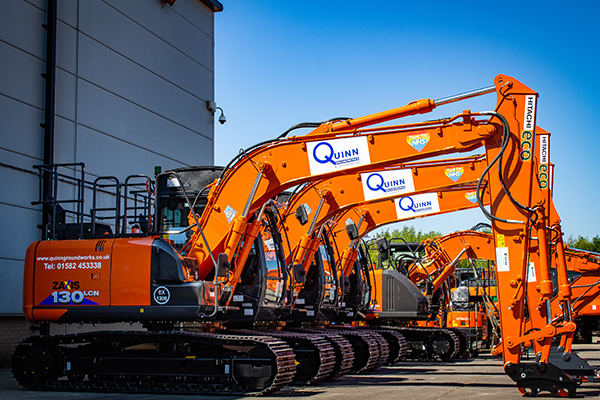 Groundworks
We carry out all aspects of groundworks for both commercial and residential schemes within a 100 mile radius of our HQ in Dunstable. The scope of works include cut & fill, foundations, drainage and infrastructure.
Construction
Our projects involve fast paced programmes which rely on our experienced team and supply chain to accommodate our clients deadlines.
Our dedicated contracts and projects managers, in-house engineers and procurement team ensure that these fundamental departments of Quinn Groundworks are working together to obtain our end goal.
Investment
To enable us to provide the best possible service to our clients, we have invested heavily in the latest machinery and fleet to ensure maximum output and results.